Calendars (includes upcoming months)


Beyond the services offered by many tennis clubs, The Enfield Tennis Club prides itself on its special events and parties. We publish a monthly calendar of events, which often includes tournaments, theme mixers and parties, ping pong events, tennis and card playing or other games and special round robins or match play for both adults and children.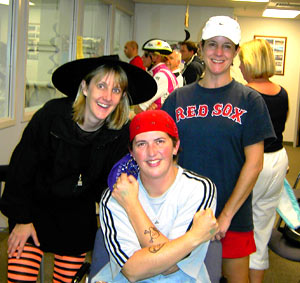 We are also involved with many of our surrounding communities, so during the warmer weather months, our calendar includes events at many outdoor tennis facilities. See our Community Tennis page for details on community groups / events as well as special tournaments to benefit local charities.
TENNIS BIRTHDAY & SPECIAL OCCASION PARTIES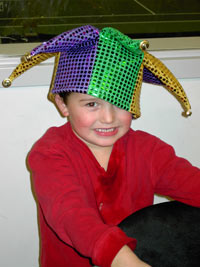 In addition to our tennis facilities themselves, our upstairs function room and viewing area make The Enfield Tennis Club an ideal site for Birthday or Special Occasion Parties for both adults and children.

Party planners can book tennis courts with or without a tennis pro and use our upstairs party room for the after-tennis celebration.


CHILDREN'S PLAY ROOM
Our upstairs viewing area includes a children's play room for our youngest guests. Our brightly painted play room includes toys for youngsters to enjoy while their parents or siblings are on the court.
BABYSITTING
Babysitting can be arranged at most times during the week. Let our front desk know if you need babysitting services while you are playing tennis at The Enfield Tennis Club.
PING PONG
Our club features two ping pong tables for the enjoyment of our members and guests. Play ping pong before or after your match or while you are waiting in our upstairs viewing area. We also schedule frequent Ping Pong tournaments and events. Contact us if you are looking to participate in a Ping Pong League!
CORPORATE LEAGUES / EVENTS
Corporate memberships are available at The Enfield Tennis Club. We would love to work with your company to develop programs specific for your staff or work with you to help form a corporate team. Play is available before or after work, or during the employees' lunch break. Our locker rooms with shower facilities make our club an excellent fitness option for before or during work hours.

DO YOU LOVE THIS GAME YET?