Enfield Tennis Managers
Michael Myers, Director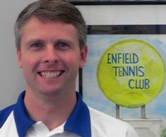 Michael was the #1 player for Springfield College. He played on the Canadian Satellite Tour in 1990, and held a New England Men's Open Singles rank of 24 (1992) and Doubles Rank of 4 (1994). He is the former Springfield College Men's and Women's Coach. Michael's tremendous passion for the game of tennis was a driving force behind the formation of The Enfield Tennis Club and continues to inspire our members today!
Enfield Tennis Professionals
Pho Phimvongsa, Head Pro, USPTA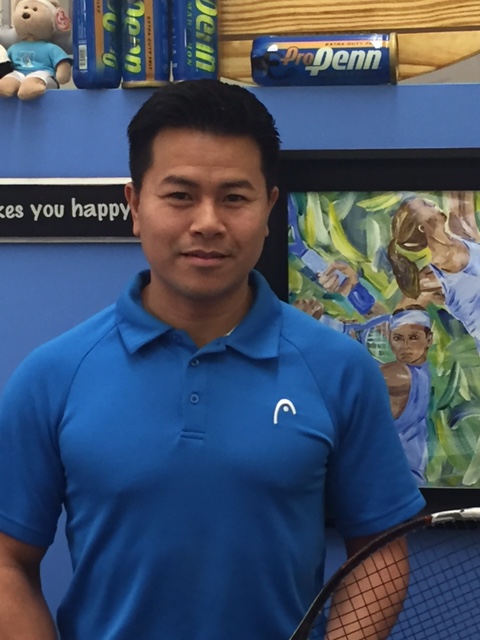 Pho was a standout player for the University of Connecticut Huskies. As a coach, his positive energy and motivating personality make him an ideal fit for anyone who wants to become a better tennis player. Pho's keen interest in footwork and fitness will surely benefit both adults and our developing junior players. His friendly and welcoming nature along with his great tennis knowledge make him a top
professional. Enfield Tennis Club is proud to welcome Coach Pho to our team beginning with the 2016-17 season!
Craig Davidson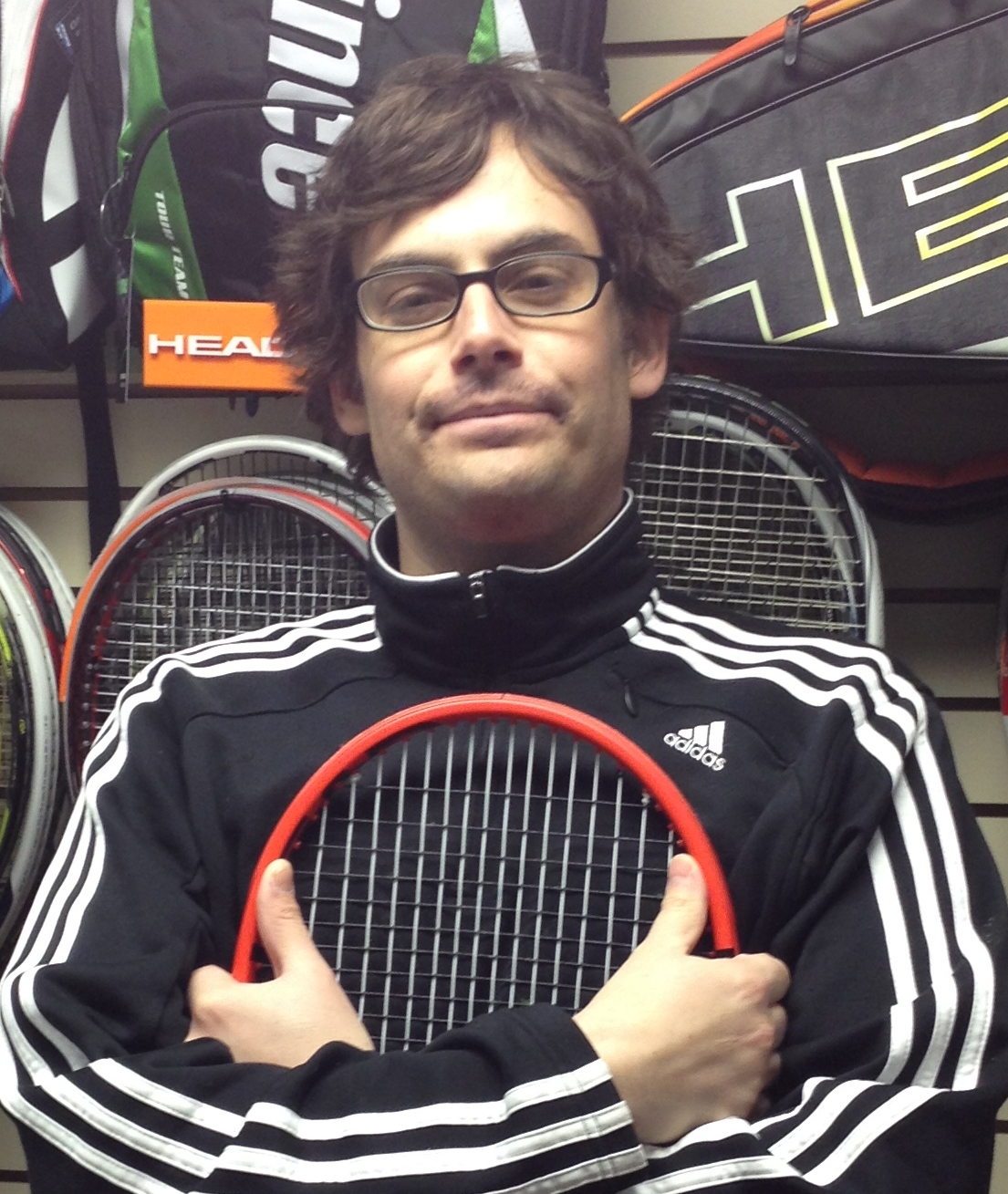 Craig held a top 10 New England ranking between the years of 1990 and 1998, reaching 120th in the country. He was the singles state champion of Connecticut in 1997. He went on to The University of Montana where he played played both singles and doubles. Craig was head coach of John Jay College in NYC. He was also the assistant coach at his alma mater of Hall High School. He's taught at such places as Gotham Tennis Academy in NYC and Rocky Hill Tennis Center. Coach Craig is a favorite of many of our club's players!
Mitchell Dobek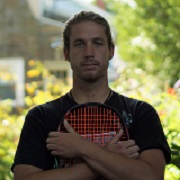 Mitch played #1 singles and was the captain for Southern New Hampshire University all four years. Over those years he set the record for the most #1 singles wins in school history, most doubles wins in school history, a conference player of the year award, and a NE-10 conference championship. He has played in USTA tournaments since nine years of age and broke into the top 180 of the USTA men's national top 500 list. After college, he played a full two years of ITF/ATP professional competition including circuits in Egypt, Turkey, and Canada. In the years of travel, Mitch has trained with ATP professionally ranked players and has played in competition against notably; Eric Prodon (ATP high #83) and Frederik Nielsen (Wimbledon Doubles Champion 2012). Mitchell possesses the experience necessary to help high performance players reach their full potential. Also, his care for his students and his drive to provide a proper tennis stroke foundation make him a great fit for all levels and ages.
Conrad McIntire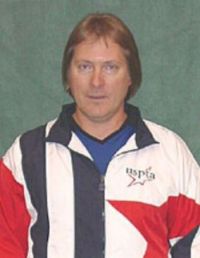 Enfield Tennis welcomes Conrad McIntire to the team beginning with the 2015-16 season! Conrad brings his wealth of experience and creative teaching techniques to our team. Conrad has been teaching tennis since 1977, is a graduate of the Van der Meer Tennis University, and has achieved the highest Elite Pro rating with both both the USPTA and PTR, a distinction held by less than 7% of tennis pros worldwide. He has specialized training in Modern Tennis Technique, Competitive Player Development and Successful Doubles, among others. He has both collegiate and high school coaching experience and since 2006 has taught 36 players who went on to play in the number one position on 16 different high schools. He is a nationally known speaker on "Creative Ways to Teach Modern Tennis Technique", having presented at the 2008 PTR World Tennis Symposium, the 2007 Florida USPTA Convention and as the opening speaker for the 2006 USPTA New England Convention. "I enjoy the fun that I have teaching and the fun that my students have learning", Conrad says. "I have developed a very creative visual and kinesthetic style of teaching, using numerous innovative teaching aids to help students develop a feel for different strokes." Conrad is also a magician and member of the International Magicians Society and the Society of American Magicians.
George Paluch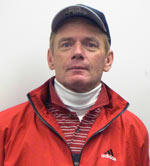 George was a varsity player at St. Anslem's College, and has both New England and National tournament playing experience. He is a past member of the teaching staff of both Mount Holyoke College and the First Meadows Tennis Club. He is currently the Director of Tennis at The Holyoke Canoe Club, where he has spent his summers for the past 30+ years. At The Enfield Tennis Club, George teaches juniors and adults at all ages and abilities, and specializes in video tennis lessons. He is a frequent participant (and everyone's favorite partner) in some of our mixers and round robins. We are very fortunate to have had George Paluch with us since our inception in 2003.
Peter Bradshaw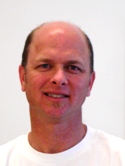 Peter received his Bachelors degree in Physical Education from Ithaca College and his masters degree from Springfield College. He is the former men's and women's coach at Springfield College and has been a tennis professional at various locations for the past 20 years, including as a WTT coach for the Hartford FoxForce in 2003. He is the current Tennis Director for the Longmeadow Parks & Recreation department and is a physical education teacher with the Longmeadow school system.