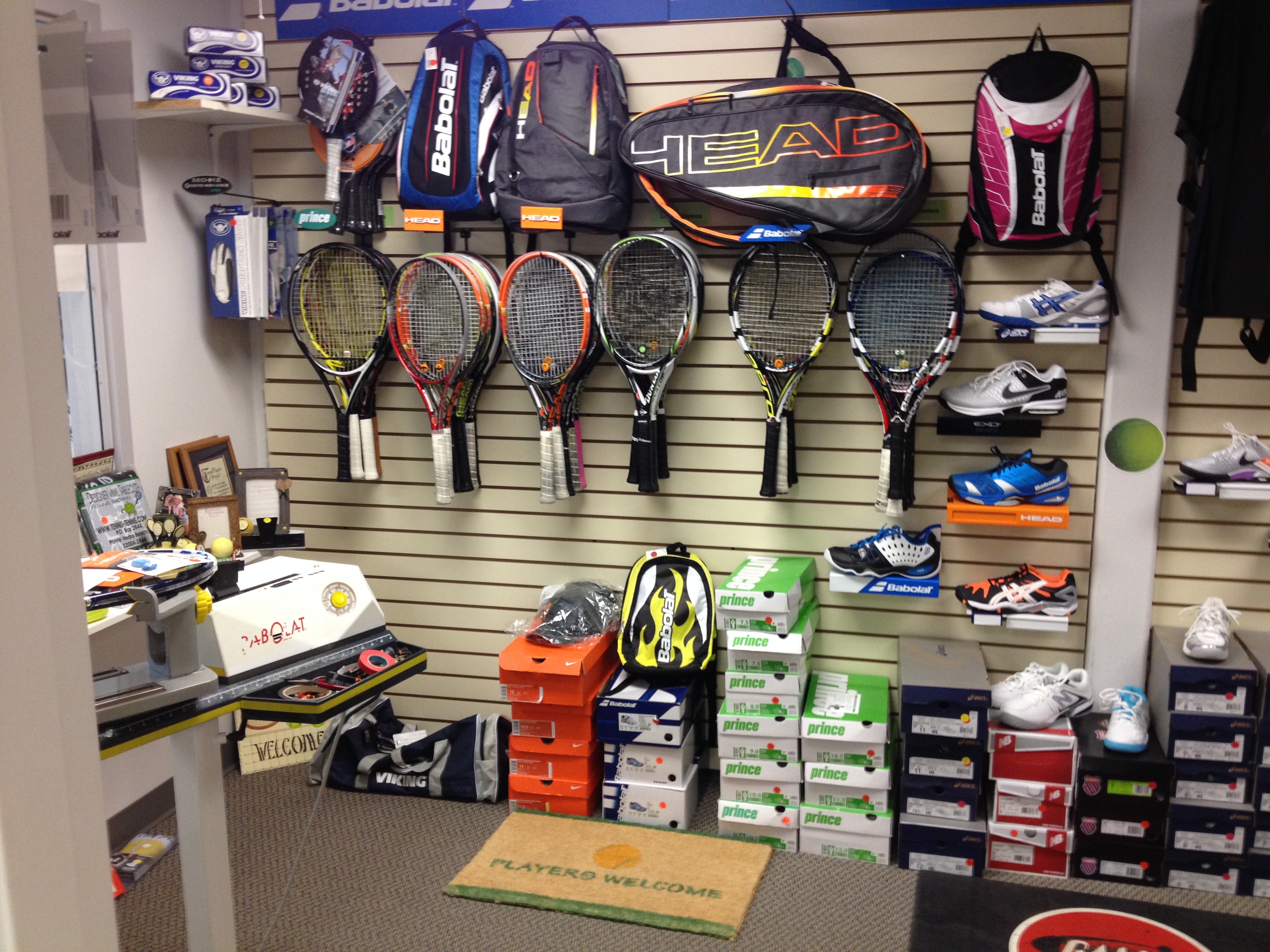 Members and guests can purchase all their tennis, pickleball and platform tennis equipment and clothing needs from Michael's Pro Shop. The pro shop is equipped with the latest tennis racquets and paddles – from manufacturers such as Head/Penn, Prince, Babolat, Dunlop, Gamma, Selkirk and Viking. We encourage you to try our demo racquets on the court before you decide upon the right racquet for you. Our staff is also available to help you select the racquet that best suits you and your tennis game.
From racquet bags to string, grips and dampeners, the pro shop also carries all of the accessories to help you maintain your racquet for its best performance. Racquet stringing services are also available through the pro shop.
Michael's Pro Shop also carries clothing, footwear and accessories for men, women and children from makers such as Asics, Babolat, Prince, Nike, Head and New Balance. Look and feel good with new equipment and clothing from Michael's Pro Shop while you play some great tennis at The Enfield Tennis Club!
Gifts for team captains and all tennis enthusiasts can also be found at Michael's Pro Shop and gift certificates are available for any amount. Shop Michael's Pro Shop for all of your tennis needs!